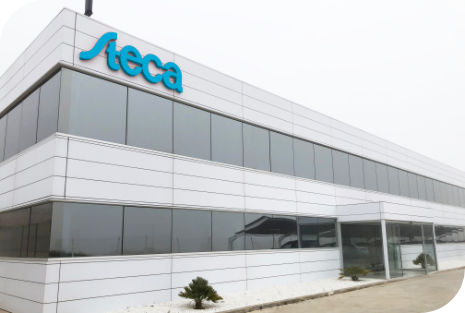 Solar electronics and battery charging systems
Steca Ibérica is a Steca Katek Group gold partner which provides training, support and direct service to Steca's customers in Spain, Portugal and Latin America.
Our capability and personal responsibility allow us to create high-quality individual electronic products and distribute them on a global scale.
Our mission is to be a company that facilitates the existence of a more sustainable and fair world.
We work to help our distributors to offer an efficient service, making posible access to realiable and self-generated power for everybody.
An excellent customer service is and important quality Brand for our company. Consequently, we are well-oriented to promote flexibility, reliability and economic viability.
Accessibility, training and teamwork are our pillars.
In 1976, Steca GmbH (today KATEK Memmingen GmbH) founded by Mr Steinle and Mr Casper, Development, production and assembly of battery charging systems. In 2018,  Integration into the PRIMEPULSE Group for further growth and internationalization with Klauspeter Bader as managing director.
In 2019, Renaming to KATEK Memmingen GmbH
A little earlier, that same year, Steca Ibérica was born, forming an alliance where simple business processes, fair partnerships and transparent communication are noticeable and contribute to our joint success.